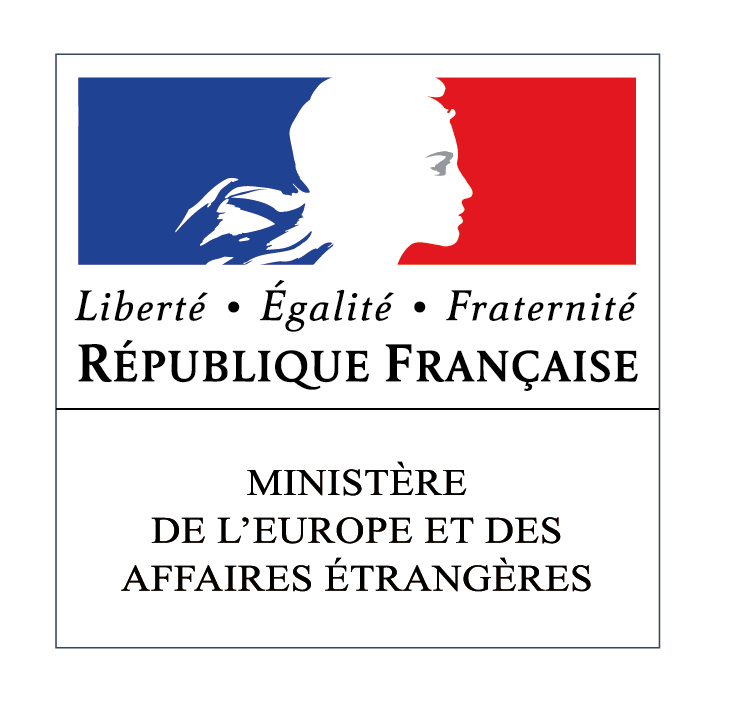 The French Ministry for Europe and Foreign Affairs (MEAE) determines and implements France's foreign policy. Its priorities are to:
- take action in the world for peace, security and human rights;
- promote French businesses abroad in foreign markets and France's attractiveness abroad;
- define and implement France's tourism attractiveness policy.
- contribute to organizing a globalization that ensures balanced and sustainable development in the world
- ensure the presence of France's ideas, language and culture while advocating cultural diversity;
- provide security and administrative services for French nationals abroad. .
The MEAE is supported by a network of 182 ambassadors and 89 consuls abroad, which work in constant collaboration with the central administration in Paris and Nantes.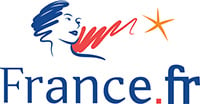 Atout France, France's national tourism development agency, is an economic interest grouping responsible for strengthening France's position as an international tourist destination. During the Interministerial Tourism Committee of 19th January, the Prime Minister went on to underpinned the role of Atout France in its missions:
- Renew the offer and monitor its quality through studies and surveys, as well as by financing structural tourism projects across the various territories;
- Encourage the development and the promotion of destination brands (and that of individual companies) on an international level.
Thanks to its 33 offices across the world and a close collaboration with the Embassies, the Agency boasts an in-depth knowledge of the different tourist markets and their various distributors. This expertise allows it to provide its 1,300 trade partners with tools on demand to help them better understand the industry and to carry out marketing and promotional operations based around destination brands.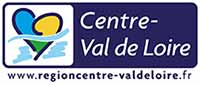 In 2020, Goût de/Good France will feature Centre-Val de Loire in a series of events in France and abroad. In many ways, the gastronomy of Centre-Val de Loire epitomizes the art of living à la française. It was in that region, in Tours, that ten years ago the European Institute for the History and Cultures of Food initiated and promoted the inscription of the Gastronomic Meal of the French on UNESCO's Intangible Cultural Heritage of Humanity list.
In partnership with the Centre-Val de Loire Regional Council and Regional Tourism Committee, the region will make gastronomy and lifestyle the focus of its 2020 "Nouvelles Renaissances" Cultural and Tourism Season. The region would like to present to the entire world this special relationship with regional products and gastronomy intrinsic to the landscapes in the heart of France and the Loire Valley in Goût de France/Good France events.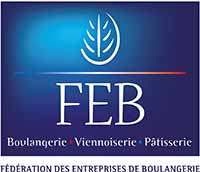 The Fédération des Entreprises de Boulangerie (French Federation of Bakers - FEB) is a professional body which, for 80 years, has brought together, represented and defended those who have decided to develop their taste for business and their passion for bread with initiative and a shared appetite for risk.
The FEB was created at the initiative of professionals who wished to better defend their interests. It includes the vast majority of national baked goods companies as well as numerous bakery chains and specialist bread stores.
It is the only organization authorized to represent them in front of public authorities and competent administrations. Businesses of all sizes are united by the same open-mindedness and desire to meet customers' expectations.
These businesses' activities mainly revolve around bread (baked, pre-baked or bake-at-home, fresh and frozen), but also pastries, brioches, pâtisserie, catering goods, sandwiches and crepes. These products are mainly designed for markets such as mass distribution, hotels and restaurants, mass catering as well as retail shops (chains or not, artisanal bakeries).
The sector employs a little over 40,000 people and has an annual turnover of €8.1 billion, of which €1.9 billion come from export.

The world leader in luxury expedition cruises and the only French-owned cruise line, PONANT was founded in 1988 by Jean Emmanuel Sauvée and a dozen Merchant Navy officers. For 30 years now, PONANT has proudly flown the French flag and been an ambassador of the French art of living across the seven seas. Reflected in the intimate atmosphere, the refined gastronomy and the first-rate service, this "French touch" has pride of place aboard PONANT ships. Our on-board chefs make it their mission to share their passion for this culinary heritage.

A key supplier for France's gastronomic excellence. The Rungis International Market is a key player in the French agrifood sectors and the preferred supplier of the key artisans of France's culinary excellence.It has a legitimate, renowned role in the world of gastronomy thanks to the diversity and quality of its products and the skill of its professionals.
It is situated 7 km from Paris, and in 45 years has become the leading wholesale market for fresh products worldwide. This unique location, offering products from around the world, owes its renown to the products of France's regions, whose quality supports France's gastronomic reputation.
Rungis offers the widest range of Controlled Denomination of Origin, Protected Denomination of Origin, Protected Geographical Indication and label rouge products, not to mention the organic range which is growing fast.
Moreover, as a "wholesaler for independent traders", Rungis also promotes the values of proximity and passing on, guaranteeing the survival of a dynamic local food retail sector in city centres – shops and markets – and contributing to the variety of distribution formats.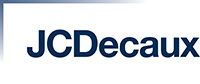 JCDecaux is the number 1 outdoor advertising company in the world, present in 4,280 cities with more than 10,000 inhabitants and more than 75 countries, and plays a key role in transforming urban environments. It all started in 1964 when Jean-Claude Decaux put up the first adverts on bus shelters in Lyon, inspired by his wish to improve the aesthetic of cities by installing urban furniture free of charge in exchange for exclusive use of its advertising potential in choice locations. For over 50 years, the products and services offered to cities by JCDecaux are considered to be a benchmark in terms of quality, aesthetics and functionality. The expertise of the personnel of JCDecaux and the quality of its services, notably in upkeep and maintenance, which is recognized globally by cities, airport authorities, other transport bodies and advertisers, contribute to France's image abroad.
JCDecaux is proud to be involved in Goût de France / Good France and participate in the global renown of France's gastronomy, which is a national emblem.

Watch and listen to the world
France Médias Monde, the group in charge of French international broadcasting, comprises the news channels France 24 (in French, English, Arabic and Spanish), the international radio station RFI (in French and 13 other languages) and the Arabic-language radio station Monte Carlo Doualiya. From Paris, France Médias Monde broadcasts to the world in 15 languages. Its journalists and correspondents offer viewers, listeners and Internet users comprehensive coverage of world events, with a focus on cultural diversity and contrasting viewpoints via news bulletins, reports, magazines and debates. 66 nationalities are represented among the group's employees. Every week, RFI, France 24 and Monte Carlo Doualiya attract nearly 100 million listeners and viewers (measured in less than one third of the countries where France Médias Monde broadcasts). France Médias Monde digital platforms attract 35 million visitors a month (2017 average). The media have 62 million followers on Facebook and Twitter (December 2017). France Médias Monde is the parent company of CFI, the French media cooperation agency and also a shareholder of the French-language general interest TV channel TV5MONDE
The three stations accord a special place to French art de vivre and culture. In addition to many subjects covered in news reports, regular cultural programmes are also offered on France 24 such as "Vous êtes ici" (You Are Here), "French Connection" and "Paris Secret" (Secret Paris), and on RFI "Le goût du monde" (The Flavour of the World), "Si loin, si proche" (So Far Yet So Close) and "Sound Kitchen", and MCD "Voyage en France" (A Journey in France) and "Café Chaud" (Hot Coffee). As such, gastronomy and the arts of the table have a great place on all three stations, which are delighted to support this new edition of Goût de/Good France.
TV5MONDE, the worldwide cultural channel in French
Present in nearly 200 countries and regions, broadcast round the clock into 318 million connected homes, TV5MONDE offers multifaceted coverage of international news as well as a wide range of programmes (films, drama, documentaries, entertainment, magazines, music, children's programmes, sports, shows, etc.) usually subtitled in 14 languages. The world leader in the dissemination of French culture, TV5MONDE gives the art of living, and especially gastronomy, pride of place across all its channels, with shows such as Epicerie fine, hosted by Michelin-starred chef Guy Martin, Goûtez-voir on France 3, and Les Escapades de Petitrenaud on France 5.
On 8 April 2015, the company launched TV5MONDE Style, a channel dedicated to the promotion, exhibition and dissemination of 'Made in France' know-how, talent and resources, aimed at audiences in the Asia-Pacific region and the Middle East, and more recently Africa.
As part of Goût de France/Good France, of which it is a partner, TV5MONDE Style will broadcast Good France (a Compagnie du Belvédère production), which will put the spotlight on one chef and one restaurant in France and abroad, to share and promote French cuisine across the world. TV5MONDE will also promote the 21 March event heavily in its programmes and on its social media.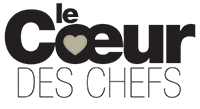 The magazine for chefs and professionals who drive lively and passionate cuisine featuring candid interviews with cooks, producers and artisans sincerely committed to what they do. Reporting on work, key highlights and fun interviews. Supporting the day-to-day work of chefs and high-quality actors. Creating a platform for group discussions. Sharing the dynamism of a profession. Showcasing professionals of the land, the sea and service.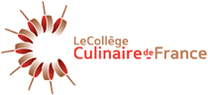 The Collège Culinaire de France, founded by 15 internationally renowned French chefs, aims to promote the quality of the catering industry and actively contribute to the global influence of French cuisine. The mission of the association is to represent, promote and transmit the identity of cuisine in France, as well as its diversity, traditions and capacity for innovation. The ambition of the Collège Culinaire de France is to affirm the dynamics, image and reality of gastronomy and contribute actively to its dynamism.
In order to boost France's attractiveness abroad, the Collège Culinaire de France defends the restaurant trade on a daily basis and highlights the impact of high-quality restaurants from a social, economic, cultural, tourism and health perspective. For this reason, in 2013 the Collège Culinaire de France launched the "Restaurant de Qualité" label, which has now been awarded to over 1,500 restaurants throughout France run by passionate entrepreneurs who share the values defended by the association. This launch was followed in January 2015 by that of the label "quality artisan producer", currently held by 550 producers, artisans and winemakers, as quality food requires quality ingredients.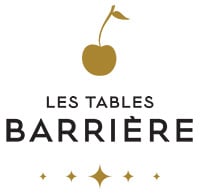 Barrière has a taste for all senses: sight (prestigious hotel and casino sites, without forgetting cinema, of course), hearing (music and concerts), smell (fresh-cut grass on the greens of its golf courses and the smell of the sea and mountain air), touch (wellness and spas), and, of course, taste (the Les Tables Barrière restaurants). Barrière has some 120 restaurants with a taste for taste. Participating in the 2019 Goût de France Good France event, created five year ago to showcase the talent – and creative genius – of French chefs and their teams, is a matter of course and pride for the group's Chairman, Dominique Desseigne. Desseigne welcomes this event designed to provide an international showcase for French gastronomy: "Gastronomy is much more than an art de vivre. It is an art in its own right. It is legitimate and useful to make this art accessible to as many as possible." Useful for promoting the creativity and energy of a prestigious profession, and promoting French food tourism abroad (as well as within France). This is why the Tables Barrière restaurants and bars wish to be included in this year's Goût de France event.
For further information visit groupebarriere.com

Les Collectionneurs brings together restaurant owners, hoteliers and travellers with a taste for adventure. Curiosity, rigorous standards and generosity are the values on which the community is based. In 2018, Les Collectionneurs selected 585 restaurants and hotels in Europe, run by restaurant owners and hoteliers who are constantly attuned to travellers' needs.
Whether through unique, authentic, creative, simple, invigorating, light or adventurous cuisine, the gastronomy in the restaurants selected by Les Collectionneurs is renowned for its originality and expert preparation. Collectionneurs restaurant owners work with growers from their regions on a daily basis, most of whom have their own vegetable gardens, or even hand-pick produce in their local environment. Their shared goal is to showcase local produce, particularly by naming the growers on their menus. Although they innovate like true culinary craftspeople, they never lose sight of the knowledge gained from their peers, or passed down from generation to generation in the family kitchen. By following these traditions, they serve up cuisine which enhances the produce and is in tune with nature and the seasons. With kitchens opening onto dining areas or which any diner can ask to visit, for Les Collectionneurs, transparency and taste go very much hand in hand.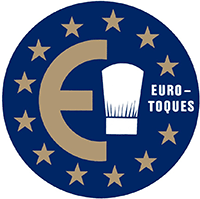 Euro-Toques, European culinary artisans working for healthy food.
For 30 years now, the Euro-Toques association created in 1986 by Pierre Romeyer and Paul Bocuse, was launched to safeguard and promote high-quality, local produce within its European network of chefs and within the Executive Commission in Brussels, and particularly the Directorate General of Agriculture and for Health and Consumer Protection.
Once a year, upon the invitation of the Chair of the European Parliament Agriculture Commission, Euro-Toques has the privilege of speaking before MEPs about the profession's major issues of the moment. Euro-Toques therefore acts as a genuine lobby and partner for local, national and European institutions, which participates in the interinstitutional decision-making process on production, sale and transformation of fresh produce.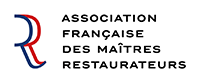 The Association Française des Maîtres Restaurateurs is an umbrella organization for establishments which have obtained the prestigious Maître Restaurateur award. Created in 2007 upon the initiative of the French Ministry for SMEs, Trade and Craftsmanship within the framework of the contrat d'avenir for the restaurant industry, the award recognizes the joint professionalism of a chef and their establishment. There are now over 3,800 holders of the award across France.
Maître Restaurateur: Guarantees & Commitments The guarantee: The title of Maître Restaurateur is given by the State and awarded by the Prefect. It is based on an audit carried out by an independent body which guarantees high-quality, handmade food and verifies criteria including the professionalism and qualifications of the chef and waiting staff, the use of traceable and seasonal produce as well as entirely hand-produced cuisine made from basic and predominantly fresh produce.
The commitments: A Maître Restaurateur also commits to ensuring low-energy consumption, low-carbon food, limiting food waste and producing less refuse. They prioritize short supply chains, seasonal produce and limit the use of imported products. They try to source as much produce as possible from eco-responsible businesses. Lastly, they pay particular attention to menu composition in order to provide healthy, balanced food which meets consumers' nutritional needs.
The Maitres Restaurateurs share the Goût de France Good France values and participating restaurants will take great pleasure in meeting you during a welcome apéritif before your French-style dinner!

TOGETHER; let's share, let's imagine, let's determine the future of our profession.
DIDIER CHENET, Chair of GNI-SYNHORCAT

GNI-SYNHORCAT is a professional organization committed to defending the interests of the profession and its members.
GNI-SYNHORCAT represents its members, professionals from the café, hotel, restaurant, catering and night club industries, from the smallest to the most prestigious and works to defend the interests of these businesses with strength and determination both on a national and European level while supporting them in their day-to-day activity and development.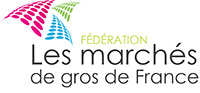 With 4.7 million tonnes of fresh foodstuffs distributed every year to over 45 million consumers with its daily services, France's wholesale markets or Marchés de Gros are key players in providing local and diverse produce. The French federation of wholesale markets has 23 markets across France which are the leading French hubs for the provision of local products from 4,500 producers and 2,500 vendors.
If you want to BECOME AN OFFICIAL PARTNER of the Goût de France/Good France initiative or obtain information on our current partners contact: Contact: Valérie d'Arc / Direction projet Goût de/Good France info@goodfrance.fr